YOU ARE YOUR VOICE

Online Course for Yoga Teachers
You Are Your Voice Course allows you to find your audible expression of your soul. As a yoga teacher how you use your voice is just as important as the sequence you create and your intention for the class. Why? Because your voice impacts the way your students receive the message you share and the guiding instructions you give.
Just like in an Asana, using your voice correctly requires understanding the mechanics of your body. How to use these in alignment with breath and awareness, for vocal flow and ease. It involves using melody, emotions and rhythm, when you speak to take students on a more mindful journey. And in doing so supports your sequence and class intention. And it can involve confidently singing mantras, or chanting, at the end of your class to deepen the beauty of the experience you create for your students.
Vocal Science and Grounded in Mindfulness Practices
Grounded in mindfulness practices and real vocal science. This 5-hour modular video course from Australian voice coach, yogi and musician. Kirbanu, will teach you how to use your voice in the healthiest, most effective way to connect with your students meaningfully. And to conduct your classes with vocal confidence and ease.
And it comes with continual WhatsApp support from Kirbanu during the course. You can also choose to buy an optional 40-page workbook with 30-audio exercises to progress through. You'll receive a Certificate of Participation upon course completion. And you have 3 months access to the material so it's a course you can do from home, in your own time, at your own pace.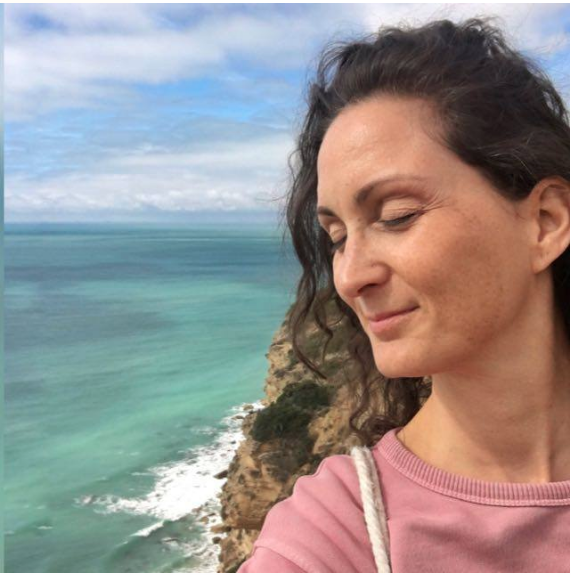 "This is more than a voice course! Within the first few modules, I learned more about being present in my body than in 500-hours of my Yoga Teacher Training. This completely transformed how I use my voice to speak and sing mantras!" Melanie Meller (Freelance Yoga Teacher, Moers, Germany)
Find out more through this link: https://youareyourvoice.teachable.com/p/voice-course-yoga-teachers-supported 
TO REGISTER and to RECEIVE 20% DISCOUNT PLEASE ENSURE YOU ADD YOUR PERSONAL COUPON CODE MONI002 (zero, zero two)